[ad_1]



Know: How CedCommerce helped Team MVP Sports sell effortlessly across Facebook & Instagram Shopping
Running short of time? Get PDF of the blog in your mail.

Play Now
If you've been thinking about expanding your business to Facebook and Instagram, this real-life experience is for you.
As a merchant, you always have to look for the quality of your products. Be it clothing, fashion, home-care product, daily necessities; you still have to compete with several other vendors. One of those brands which have considerably deepened its foot in providing high-quality sports clothing is Team MVP Sports.
Born out of fondness for sportswear; Alan Morgan has founded one of the most loved sportswear brands known to create and curate innovative products that bring joy to sports lovers. The brand focuses on being the most valuable person (MVP) to every customer who loves sports. Intending to connect with a like-minded audience, Team MVP Sports expanded its business to Facebook and Instagram. For this, they connected with their trusted source, CedCommerce. Dive down to understand more about Team MVP Sports' journey across Facebook and Instagram; how he emerged through the crisis of COVID-19.
Short summary
Challenge faced:
Team MVP Sports wanted to grow his business and provide a multichannel selling experience across Facebook and Instagram. But managing his business across different platforms was difficult. The business was seeking an all-in-one Integration solution.
Solution:
Facebook & Instagram Shopping app helped Team MVP Sports set up their business across Facebook surfaces. The app synchronized their Shopify store with Facebook & Instagram. Thus, helping them with multichannel selling experience. Besides, the app also helped Team MVP Sports in bulk uploading of products, managing orders from a central location, and getting instant customer support for everything necessary.
Outcome:
By getting his business to Facebook Marketplace and Instagram Shopping, Team MVP Sports ended up connecting with more customers having similar interests in sports. This led the business to sell more out of their stock and increase their brand value across Facebook and Instagram.
The story behind Team MVP Sports, a clothing store selling across Facebook and Instagram
MVP Sports started its offline business back in 2002 in Las Vegas by selling cowboy hats and dress hats such as fedoras. Team MVP Sports emphasized growing its brand and experimenting with innovative product lines like fitness apparel.
In 2019, the company shifted its focus to build an eCommerce brand and decided to get the business online. The company started selling sports apparel through a Shopify store to connect with the audience having similar interests.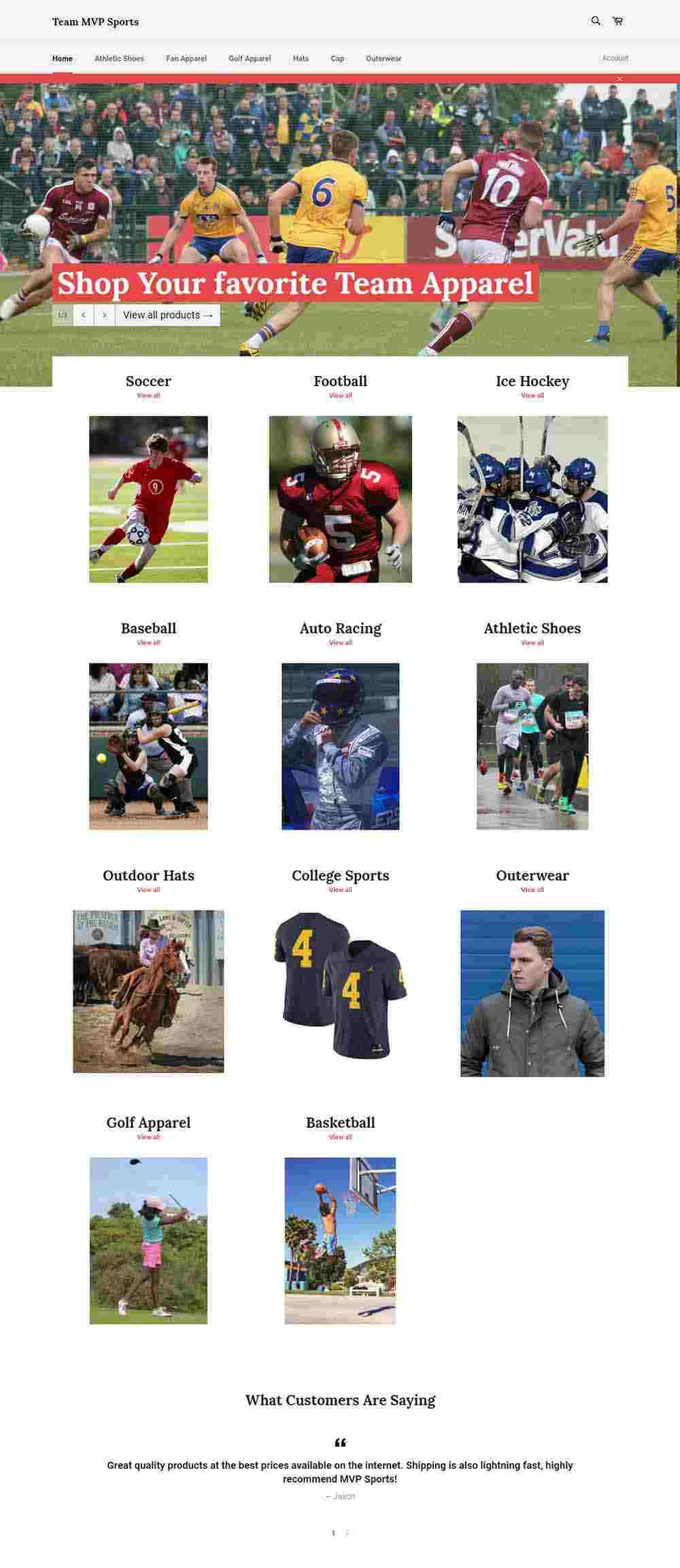 Looking at the craze amongst the audience and the amount of traffic on Facebook Marketplace, Alan Morgan decided that he just didn't want to stop having just an eCommerce store. He wanted to establish his business' digital presence with Facebook.
Team MVP Sports initially had a Facebook Page Shop through which he used to display the sports apparel. But when checkout on Facebook launched in 2020; Mr. Alan Morgan decided to offer a seamless selling process through Facebook Shop, enabling in-app checkout. "In an effort to revitalize in-store traffic, I opted for Facebook Shop with checkout. The checkout on Facebook makes it easier for my customers to purchase right after they find the product on Shop or Marketplace."
How Team MVP Sports came across Facebook Marketplace
Having their business enlisted on various marketplaces like Amazon and eBay, Team MVP Sports aims at providing a multichannel selling experience. For this, they were continuously in search of a marketplace that can help in strengthening their business.
As Facebook has a well-established audience; Team MVP Sports seized the opportunity to feature the eye-catching array of sports apparel and products. " When I contacted CedCommerce's representatives with the idea to expand my business, they told me about the Facebook Marketplace & Instagram Shopping."
What benefits he gained from Facebook Shops
Establishing his Shop across Facebook and Instagram has allowed Team MVP Sports to access the listed benefits.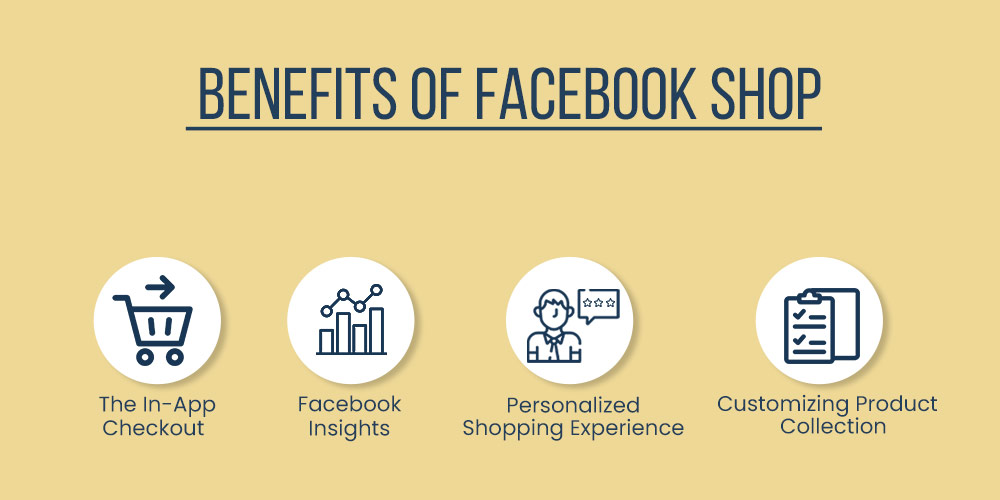 Through Facebook Shops, Team MVP Sports easily got their business to the existing followers and connections. People now navigated to his shop and made a purchase through in-app checkout on Facebook and Instagram.
Through Facebook Shop, Team MVP Sports customized their products, changed the layout of the shop, and viewed the insights about the listings on Facebook and Instagram.
Facebook Shop also provided him a personalized shopping experience. Thus, increasing product visibility across the Facebook family of apps.
Reformulating the business for a new reality with Instagram Shopping
Like every business, Mr. Alan Morgan has his share of struggles. His plan of extending his business to other marketplaces got derailed in 2020 due to the outbreak of the pandemic. To keep up the pace during this critical era, Mr. Alan Morgan felt the need to look for an alternative. "We started promoting our business through Facebook ads during COVID-19."
Relying on the platform's strengths as a visual hub of discovery; Team MVP Sports also expanded its business to Instagram Shopping. The business started displaying the products on Instagram Shopping by tagging products on posts, Stories, and live videos. This strategy helped them reach its core audience of young age interested in all kinds of sports and accessories.
Having said that; through Instagram Shopping, Team MVP Sports bounced back with full force in the era of COVID-19. Recalling his experience with Facebook and Instagram, he said, "I chose Facebook and Instagram to grow my customer base. As these platforms have a diverse audience, it gives me an added reach to connect with more people."
Did CedCommerce met his expectations
For Mr. Alan Morgan and his team, getting strong support services was the initial impetus for expanding to more platforms. Alan Morgan wanted a dedicated team of people who can manage his business effortlessly across Facebook & Instagram.
Being a trustworthy client of CedCommerce; as soon as he learned about CedCommerce being a Facebook marketing partner and its solution for Facebook & Instagram. He decided to onboard his business to Facebook commerce surfaces. With multiple products in the line; CedCommerce helped Team MVP Sports to display and manage everything easily.
Perks of Facebook & Instagram Shopping app
In the past, it was difficult for Team MVP Sports to manage its products across Facebook and Instagram. By connecting with Facebook & Instagram Shopping App, now Mr. Alan Morgan could manage his business effortlessly.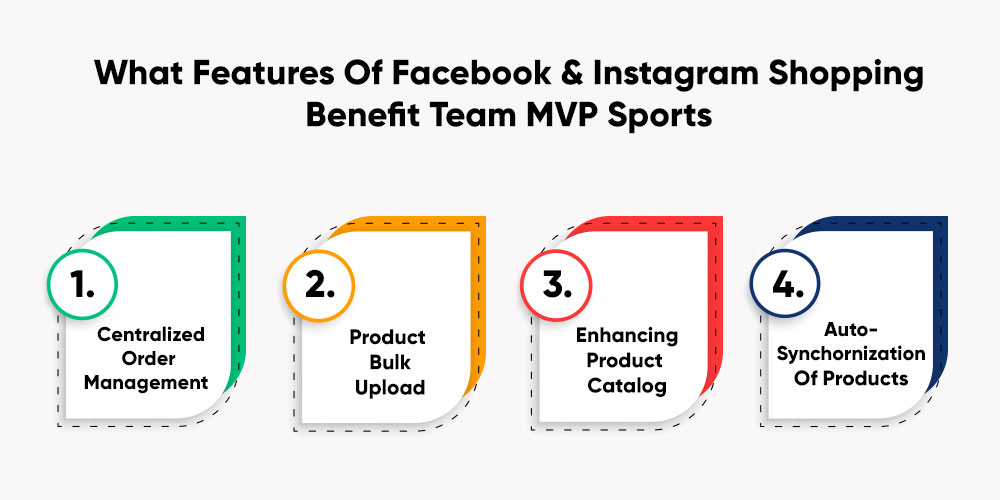 Recalling his journey with the app, Mr. Alan Morgan had positive feedback. Through the app, now Team MVP Sports got his Shopify products to Facebook and Instagram in one click and managed every update through a single dashboard. Besides, he got his inventory synchronized across the Shopify store and Facebook networks. Thus helping him to keep a tap on overselling.
The app automatically fetched all his orders placed on Facebook and Instagram on the Shopify store. Due to which MVP Sports can now fulfill all the orders from a single location without much of a hassle. Ecstatic about enhancing his catalog with additional attributes like color, gender, material, category, etc. He also made it convenient for shoppers to search for the product based on filters and recommendations.
Talking about his experience with CedCommerce, Mr. Alan Morgan said. "Cedcommerce's team keeps the client's preferences on priority and is always available to support i.e. admirable. I feel CedCommerce has the experience and training to give me a superior Facebook integration experience."
A business built for the long term
Over the years, Mr. Alan Morgan has seen the growth of the eCommerce world. From starting his business offline to getting in the line of competitions and nailing it like a boss, Team MVP Sports growth is phenomenal. After getting his business to Facebook and Instagram Shopping, Team MVP Sports' Shop was humming with increased product reach and regular customer's visit.
With various Facebook tools, Team MVP Sports targets the potential audience. This, in turn, helped them drive incremental conversion to the business. Having said that, in 2021, Team MVP Sports aims to amplify its brand reach to other marketplaces; provide its shoppers with varied shopping opportunities, and connect with their favorite sports brand.
[ad_2]