Every seller wants a broader range of ideas to explore and to expand their e-commerce business and desires for the promising marketplace to grow their business. So, here we are with one of the most trusted and fastest-growing marketplace, ONBUY. With its establishment is 2016, Onbuy has become the world's fastest-growing marketplace. Onbuy has reached heights in no time, with 25,000,000+ products,8,000,000+ buyers,5,000+ sellers, and 11* year of growth, Onbuy has proved itself in the e-commerce industry. So, if you are mind mapping to become a seller or an already existing one, let's fix our gaze to the selling information for the Onbuy marketplace and understand  is it worth selling on Onbuy.
Is it worth selling on Onbuy?
OnBuy is one of the most promising marketplaces globally and your next smart decision to expand your business. One of the wizards of e-commerce industry, Onbuy tries to make it simple for sellers to get started and benefitted from an excellent opportunity to gain ascending revenue growth.
After their successful attempt with incredible 24,000% growth in just four years, Onbuy is ready to expand in 140 countries by 2023, starting with 40 initials in 2020, expanding the reach of sellers' products to a global audience and opening up new and more significant opportunities for retailers across the globe.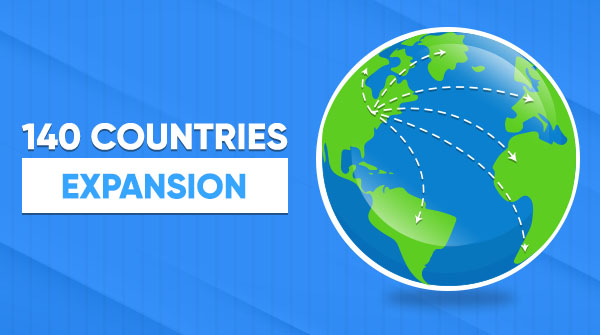 Add to the most wide-scale £5m Q4 marketing campaign yet, including an ultimately partnering £1m deal with ITV that'll put Onbuy among 44 million people of the nation, and there's no better time than this to sign up and expand your reach with OnBuy.
The undeniable fair and transparent approach, you'll never have to worry about Onbuy competition with you and using your sales data against you. They are a true marketplace, and they believe in staying one.! Onbuy will never sell their products and compete against the sellers – the say, "Our focus will always remain on growing sellers' sales.
 Low selling fees, effective product marketing, and always available seller support ( additional benefits), it's no wonder that Onbuy has hundreds of online retailers signing up each month.
Let's fix our gaze on why sellers' choice is OnBuy.
Competitive selling fees

Pricing your choice means you can lower the price to attract buyers with costs of 5-9%.

Immediate payments.

As soon as the item is dispatched, their payment processor PayPal will instantly release the funds into your account.

Risk-free selling

If a seller makes less than £500 in a month, Onbuy waives next month's Standard subscription fee through their Sales Guarantee.

PayPal Seller Protection

Sell with faith and additional security courtesy of their partnership with PayPal on eligible orders.
As a dedicated marketplace, Onbuy sells your products, so never they will sell alongside you and use your sales data to boost their sales – they help you grow your own business.
Dedicated UK-based seller support team

To get started and to sign up is very easy as they have a brilliant team who gets back to applications by the next working day and continues to support you through your journey with OnBuy!
How to start selling with OnBuy
Selling with OnBuy is not a complicated task; instead, it is swift, easy, and business-friendly. Just four simple steps and you are good to go, reaching new customers across the globe.
Sellers are busy and are not always available, so the process is as seamless as possible to ease the customers.
Register

Start with filling the application form to register your interest. The onboarding team will be in touch by the next working day.

Upload

You can start listing once the set up is completed. You have three ways to do this: create products manually, use our handy templates, or opt for a channel integration. We, at Cedcommerce, provides one of the best integrations for our official channel integration partner Onbuy.

Sell

And then it comes to selling! Their team promotes your products to help you reach millions of customers.

Earn

Onbuy is only one marketplace in the UK that offers immediate payments; as soon as your items get dispatched, you receive funds by Paypal.
Now, as you understood the process, let's dig a little more into listing your products on OnBuy, as it is one of the key components to attracting your buyers'.
How to list your products on OnBuy
 Onbuy has worked with all range of sellers since their launch in 2016 and knows that every business operates in different ways, and so it provides choices when it comes to listing products in the catalog.
Whether you are updating new products or mapping the old ones, a convenient system is here to make it swift and smooth. Listing on Onbuy can be done in three ways, and you'll have stock ready in your OnBuy store in no time:
You can use the Product Wizard to create products manually. With Onbuy's Product assistant team, you can use templates to add your data. Upload your products using a channel integration. 
Top tips for selling on OnBuy
Use white background, and set the main image on the product – this will increase your product's visibility to a wider range of audience.
To present your product in most effective way, use high quality of images.
Don't use images containing other products not included in the listing as this can mislead customers.
Product descriptions should be clear and consistent.
 Avoid any reference to shipping, seller-specific freebies, and warranties, as Onbuy works on the catalog system that enables multiple sellers to list on a single product.
Be careful with quantity, measurement, and volumes so that your customers can enhance their faith in you. Product description should be clear and effective.
Onbuy has an excellent seller control team, and you can stop other sellers to list on your products by Onbuy Brand Ownership feature.
 Onbuy has barcode system, so it is necessary to list your products unless you're listing in an exempt category, such as jeweler.
Onbuy has a secure messaging system that allows buyers and sellers to communicate safely through the OnBuy platform. If you have any customer issues, the Seller Support team will advise on the best way to handle many situations. OnBuy's partnership with PayPal offers protection for sellers and buyers alike so that they can manage any issue by their trusted dispute system.
For now, as you understood, that is really easy to start selling on Onbuy, then what are you waiting for? Go to the site register or if you want greater exposure of information.
The post How to sell on Onbuy with CedCommerce (Complete Guide) appeared first on CedCommerce Blog.